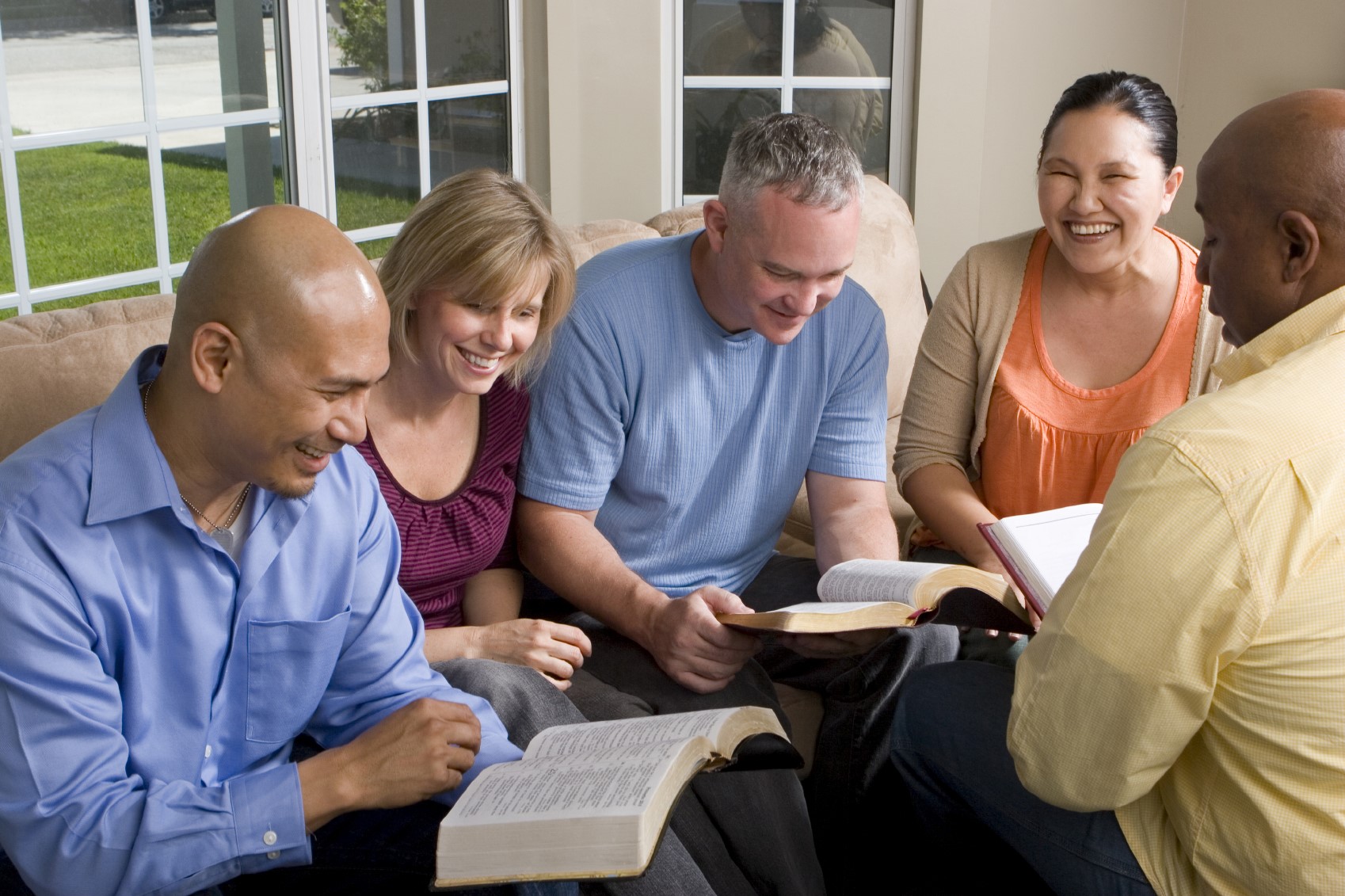 Did you know that the gospel-focused, Christ-centered Family Shield radio program airs on 54 radio stations and is heard by more than 850,000 people each week? Sometimes people are surprised to learn that the radio program has aired for over 28 years and that we have designed and produced more than 1300 programs. The radio program & podcast is one of several evangelism and educational ministries we coordinate. Many who listen and contact us through our Response Center do not know Christ. Others need to be encouraged in their faith journey. Your support makes our outreach beyond the walls of the church possible. Thank you!
Family Shield's Counter Cult Ministry
The Family Shield Counter Cult Ministry equips Christians to witness to Jehovah's Witnesses (JW) and Mormons. Often those we serve and equip are family members and friends of JW and Mormons.
I was excited and honored to be part of a panel discussion for a video being produced by The Lutheran Church--Missouri Synod on Witnessing to Jehovah's Witnesses. It will be part of the LCMS Everyone His Witness program. Rev. Mark Wood is the host. The new video will be available by November at: everyonehiswitness.org.
The panel included me, an ex-JW that is now a LCMS pastor, and the man who witnessed to him when he was in college. We recorded for 5 hours, but the edited version will be 60-90 minutes. One story I shared was about Sharon and her family. Her grandmother contacted me to help their family when she learned her granddaughter was studying with the Jehovah's Witnesses. After contacting Sharon's mother and receiving her telephone number, I called Sharon and mentored her by phone, and answered questions about the differences between Christianity and the Jehovah's Witnesses. Reaching those studying with JW's before they are baptized into the Watchtower Society is critical. Sharon listened, asked many excellent questions, and eventually stopped studying with the Jehovah's Witnesses. One year later she had a new baby. Her father, a pastor, was able to baptize him. Praise the Lord!
Here are two articles I've written on this topic:
Jehovah's Witnesses Skipped My Home Again
A Divine Appointment with a Jehovah's Witness
Read more about Family Shield's Counter-Cult Ministry
In His Service and yours,
Kay L. Meyer
Radio Programs, Podcast Topics, and Guests
with host, Kay L. Meyer, founder & president of Family Shield Ministries
Shining the Gospel Light on the Quran: Understanding and Engaging Muslims
September 6-12
Guest: Rev. Dr. Abjar Bahkou, a Concordia Seminary Professor and author
Discipling Our Children for Christ
September 13-19
with Kay Meyer
Dragons: Legends & Lore of Dinosaurs
September 20-26
Guest: Bodie Hodge, author, speaker and researcher for Answers in Genesis
Co-hosts: Tjaden & Kay Meyer
Balance: When Life Seems Overwhelming
September 27-October 3
with Kay Meyer
An ex-Jehovah's Witness Shares Her Faith Journey
October 4-10
Guest: Melissa Bramer
Confirmation & Today's Youth
October 11-17
Guest: Rev. Peter Naefger
Dealing with Anxiety
October 18-24
Guest: Cheryl Thompson
October 25-October 31
To be announced
November 1-7
To be announced
Surviving a Family Crisis
November 8-14
Guest: Dana Herbst
UPCOMING PROGRAMS
Meaningful Outreach: An Essential Guide for Churches
Guest: Rev. Mark Wood, author
Guest Host: Rev. Mark Frith, Chairman of Family Shield Ministries
Witnessing to Jehovah's Witnesses
Guests: Rev. Matthew Fenn and Daniel Verkoeyen
Advent and Our Families
Guest: Dr. Mary Manz Simon
Limping With God: Jacob & The Old Testament Guide to Messy Discipleship
Guest: Chad Bird
Mission Field on Our Doorstep: Jehovah's Witnesses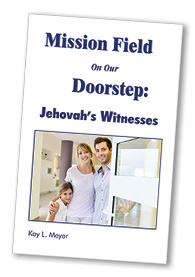 Learn to share your faith in Christ with Jehovah's Witnesses at your doorstep! The doorbell rings at your home or in the community. Two well-dressed Jehovah's Witnesses are standing on your doorstep. You try to share your faith in Christ, but do not understand their teachings. They believe themselves to be Christians, but actually proclaim a false Gospel and a false Christ!
What should you say to the Jehovah's Witnesses at your door or in the community? How can you respond in love and share the truth of God's word with them? Mission Field on our Doorstep: Jehovah's Witnesses will equip Christians to share their faith in Christ with the Witnesses at their door. Why not pray now that the Lord will give you the words to speak in the hour that you need them? The book is $7.50 and available here:
PLEASE SHARE OUR EMAIL NEWSLETTER WITH A FRIEND, WITH YOUR CONGREGATION OR SCHOOL!