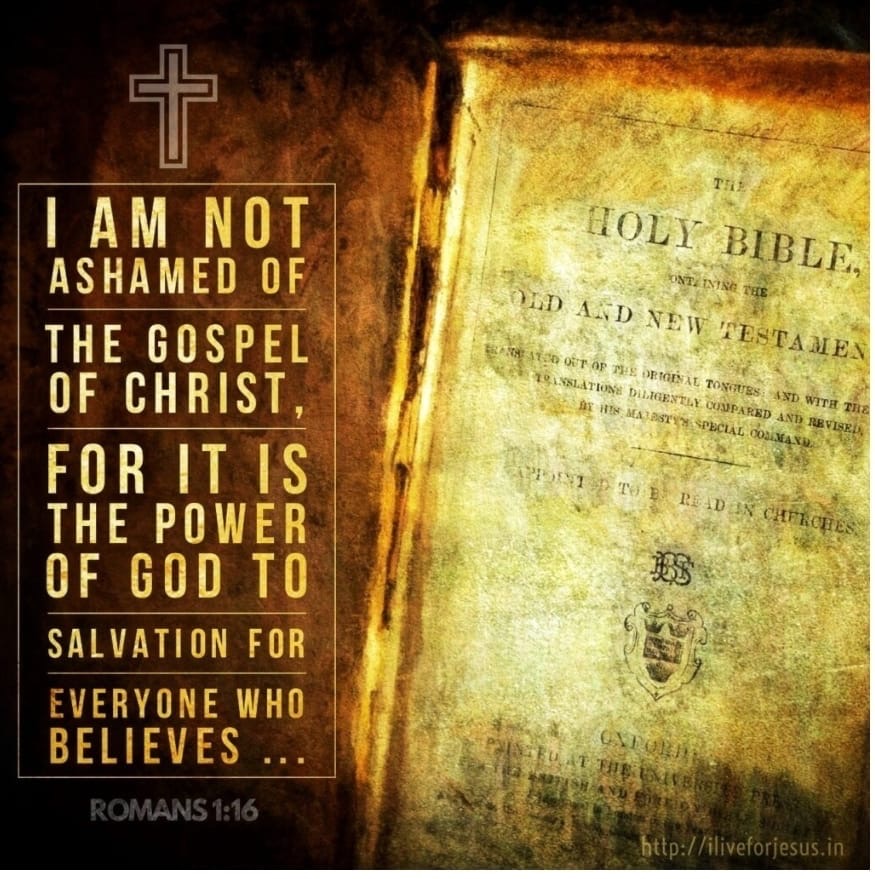 Christians: Know and Love God's Word
Twenty years ago I asked my husband for a new Bible. He got me one that we thought had a leather cover, but as the years went by, we realized it was not leather.  Although I have many Bibles, this one has been my favorite over these years. I like the larger print and could find my way around it easily. It is a New American Standard version, one of my favorites. I also have lots of notes in the margins. But the cover of my Bible continued to get worse. This is how the Bible looked a couple months ago without a Bible cover.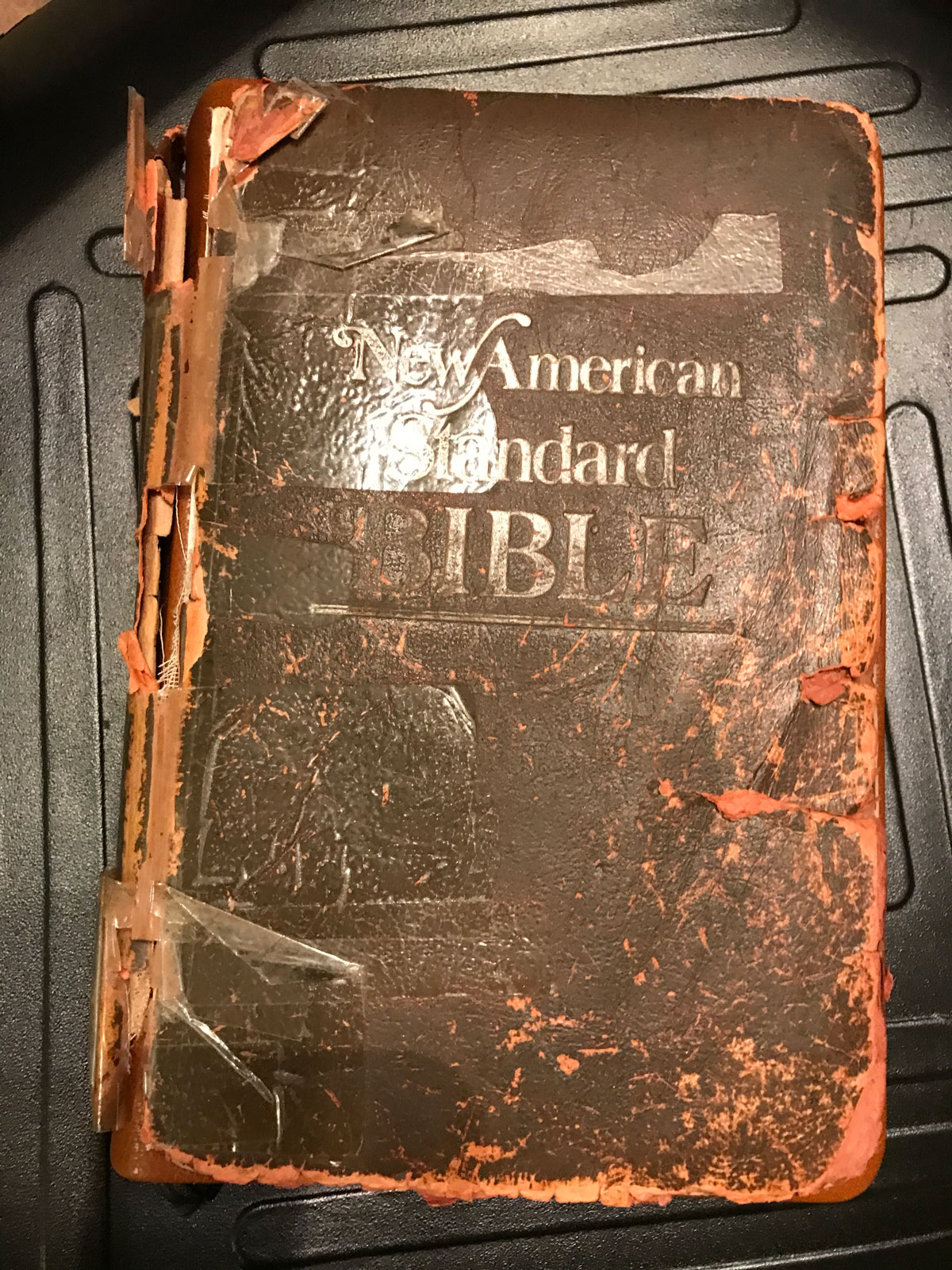 Finally, a few months ago, I decided to search for a bookbinder that could bind my Bible with a leather cover. I found Norris Bookbinding Company, Inc. located in Greenwood, Mississippi. I'd recommend them! I decided to take a chance and sent my beloved Bible to them. I talked by phone with their representative after it arrived.
My newly bound Bible arrived a few weeks ago! It is beautiful! I know I will continue using it for many years to come!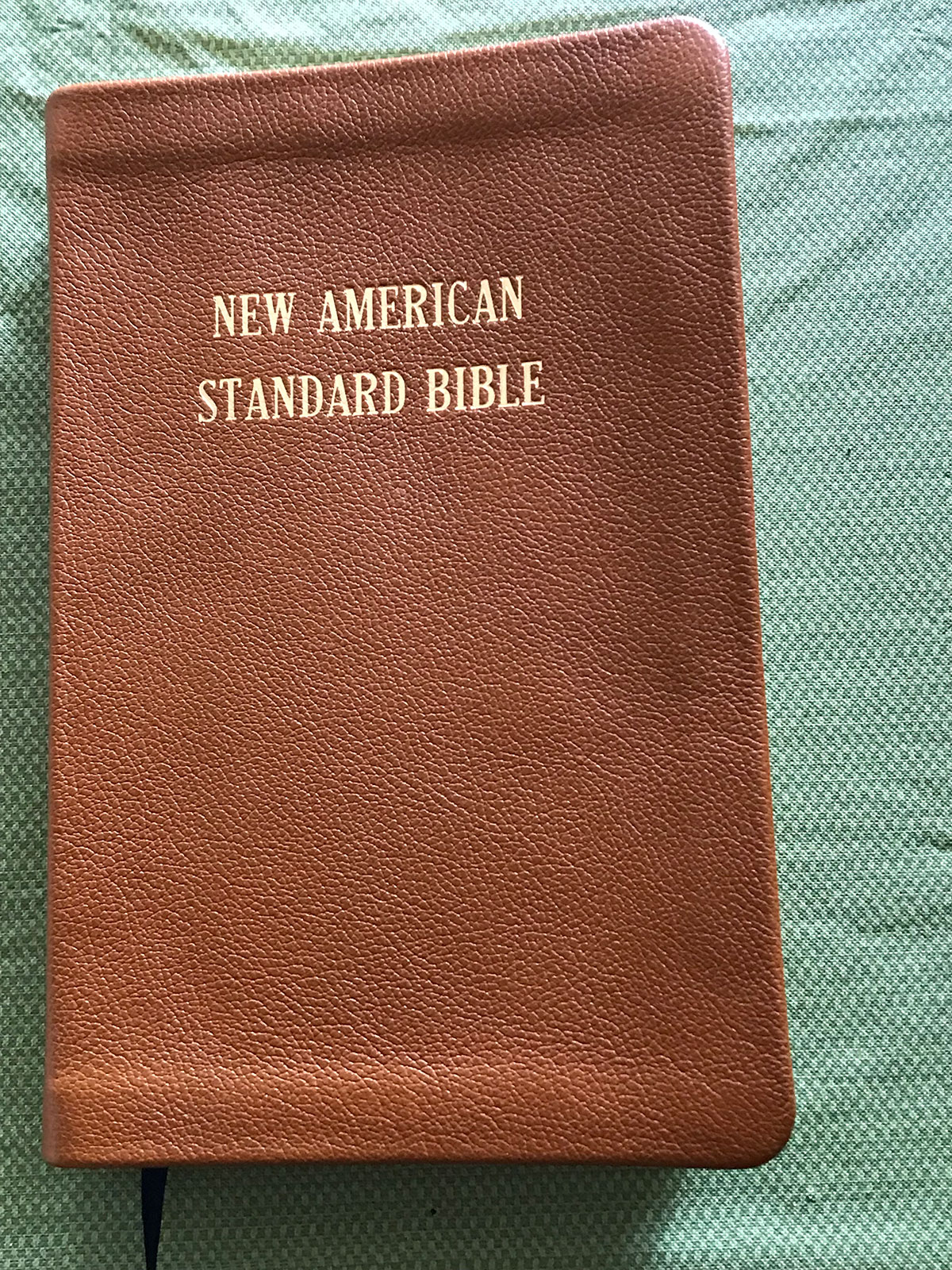 What does the Lord say about the Bible?
Jesus proclaimed that the Bible is true: "Sanctify them by the truth; your word is truth" (John 17:17). The concept of God's Word being true points back to the concept that the Bible is God's Word. In other words, because the Bible comes from God, we can have confidence that it communicates truth.
Jesus believed His words to be divinely inspired: "Heaven and earth will pass away, but my words will never pass away" (Luke 21:33).
So, I'd like to encourage you to read and study God's Word. Many years ago I prepared a Bible study for women who attended a Bible study I taught at a maternity home. Many of them were not Christians or knew almost nothing about the Lord and His Word. I used this Bible study with them and over the years with many other people. It is designed to teach people about God and His Word. A few years ago we produced a podcast on this Bible study. It is entitled, "Let's Learn about God and His Word." If you would like a copy of it, email me at witnesstofamily@gmail.com. Listen to the program here:
Here is one more verse about what the Lord says about the Bible. "The word of God is alive and active. Sharper than any double-edged sword, it penetrates even to dividing soul and spirit, joints and marrow; it judges the thoughts and attitudes of the heart" (Heb. 4:12). God bless you!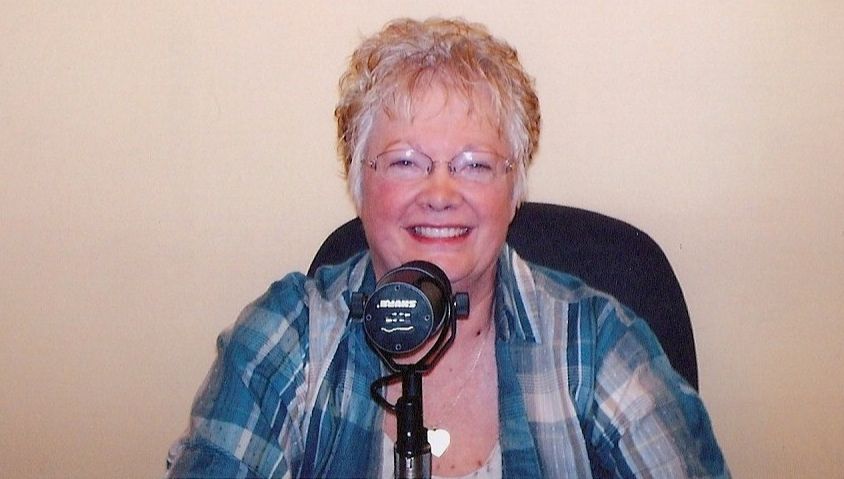 Radio Programs, Podcast Topics, and Guests
with host, Kay L. Meyer, founder & president of Family Shield Ministries
Creationism vs. Evolution
January 12-17
Guest: Rev. Warren Woerth
Tech Savvy Parenting
January 18-24
Guest: Brian Housman, author
Growing a Loving Blended Family
Guest: Dana Herbst
January 25-31
The Story of a Single Teenage Mom and Her Son
February 1-7
Guest: Vicar Chris Hill
Why We Should Know What We Believe
February 8-14
Guest: Martin Winslow
Resolving Conflict
February 15-21
Guest: Dr. Mark Rockenbach
Reclaiming the Joy of Ministry: 
The Grace Place Way to Church Worker Wellness
February 21-28
Guest: Rev. Dr. Darrell Zimmermann
with Guest Host Rev. Mark Frith, Chairman of the Board, Family Shield Ministries
UPCOMING PROGRAMS
Spiritual Abuse Recovery 
Guest: David Henke of Watchman Fellowship
Redeeming Technology-A Christian Approach to Healthy Digital Habits
Guests: A. Trevor Sutton and Brian Smith, MD
You're Invited to a Bible Study on "Witnessing"!
You're invited to attend "Witnessing—A Lifestyle," a four-week Bible study on Fridays from January 28 through February 18 at Concordia Lutheran Church, 505 S. Kirkwood Rd., Kirkwood, Missouri 63122. It begins at 9:30 a.m. and ends at 11 a.m.
Kay Meyer, founder of Family Shield Ministries, and host of the Family Shield radio program & podcast, will lead the Bible study. It is based on her book by the same name and is designed to equip Christians to witness as they interact with family, friends, and those in their community who do not know Christ or who are unchurched.
Those who attend will learn simple ways to get acquainted and share their faith, the importance of prayer in the witnessing process, why we should "go" first into the home, witnessing basics, and how to share the law and gospel.
To learn more, contact Concordia Lutheran Church at (314) 822-7772. The study is part of Concordia Lutheran Church "Emerge with One Heart IN CHRIST." You can also contact Kay Meyer at witnesstofamily@gmail.com.
Below is a link to a flyer that you can share or post at your congregation.
PLEASE SHARE OUR EMAIL NEWSLETTER WITH A FRIEND OR YOUR CONGREGATION