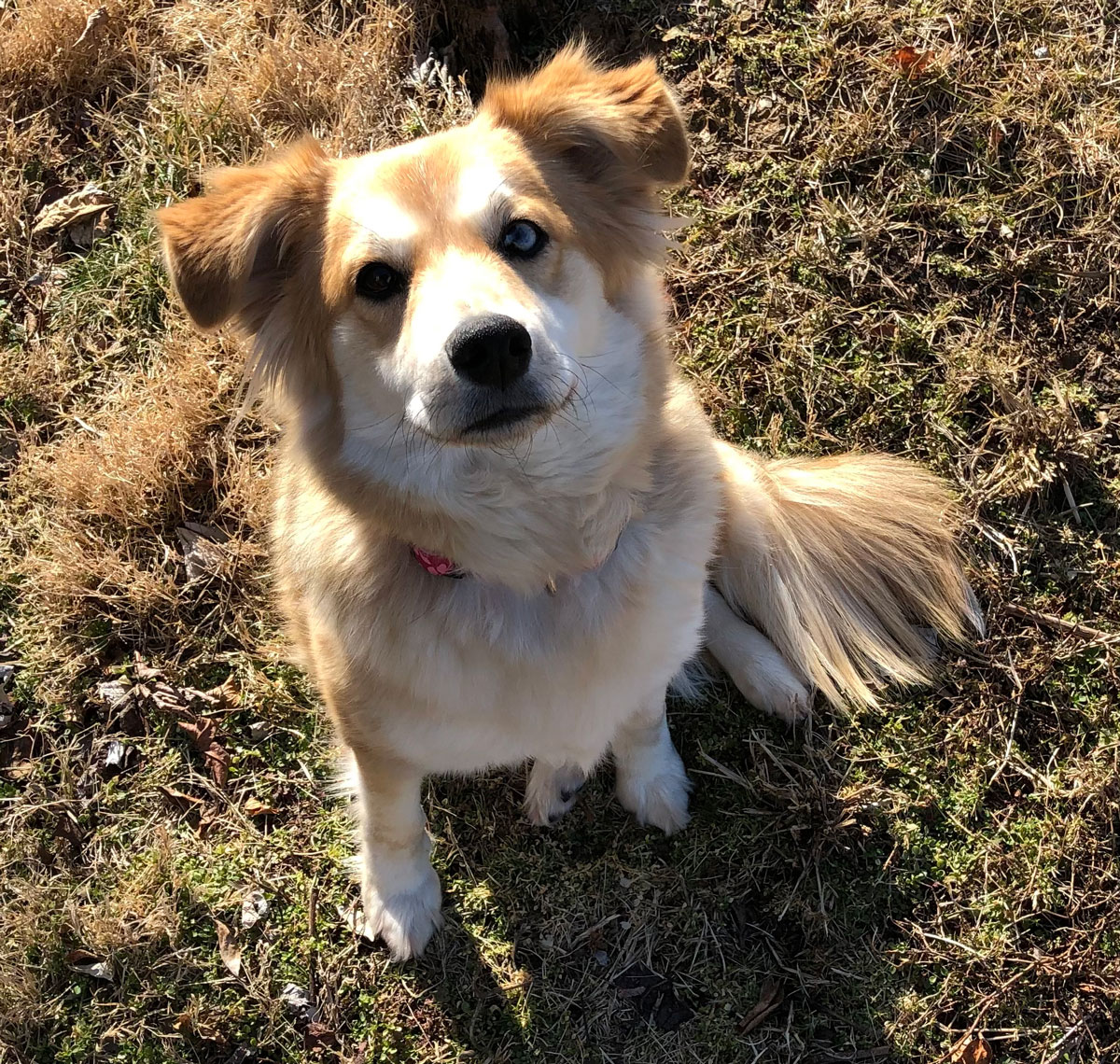 My husband and I adopted a two-year-old rescue dog recently. Our 17-year-old beloved dog died 4 months ago. He was our son, Jeff's dog, before Jeff died of cancer in 2010. Jeff asked us to take care of his dog, and we did! What a wonderful pet and loving companion. He helped us grieve the loss of our son and became a constant companion for us. I'm glad the Lord created pets, aren't you?
Some people have asked us why we got a rescue dog instead of a puppy. I suggested to my husband that we look for a dog that wasn't a puppy. I had heard stories of people who broke a leg or hip because their new puppy danced under their feet. Our new dog is two years old, and so sweet we began calling her Sweetie. The name the animal shelter gave her was very similar to our grandaughters. And the dog didn't seem to know it, so Sweetie is now her new name. She has been with us for almost two weeks and is doing great. She eats good, lets us know when she has to go outside, and sleeps great, too. We still haven't heard her bark, although she does whine to let us know what she needs. I discovered she likes to chew things, though.  Yesterday she found a wooden pencil I left on the floor...she crewed it into small pieces...then a few minutes later as I worked on my computer, she found the cord to my headphones and chewed them in half. Now I need new headphones!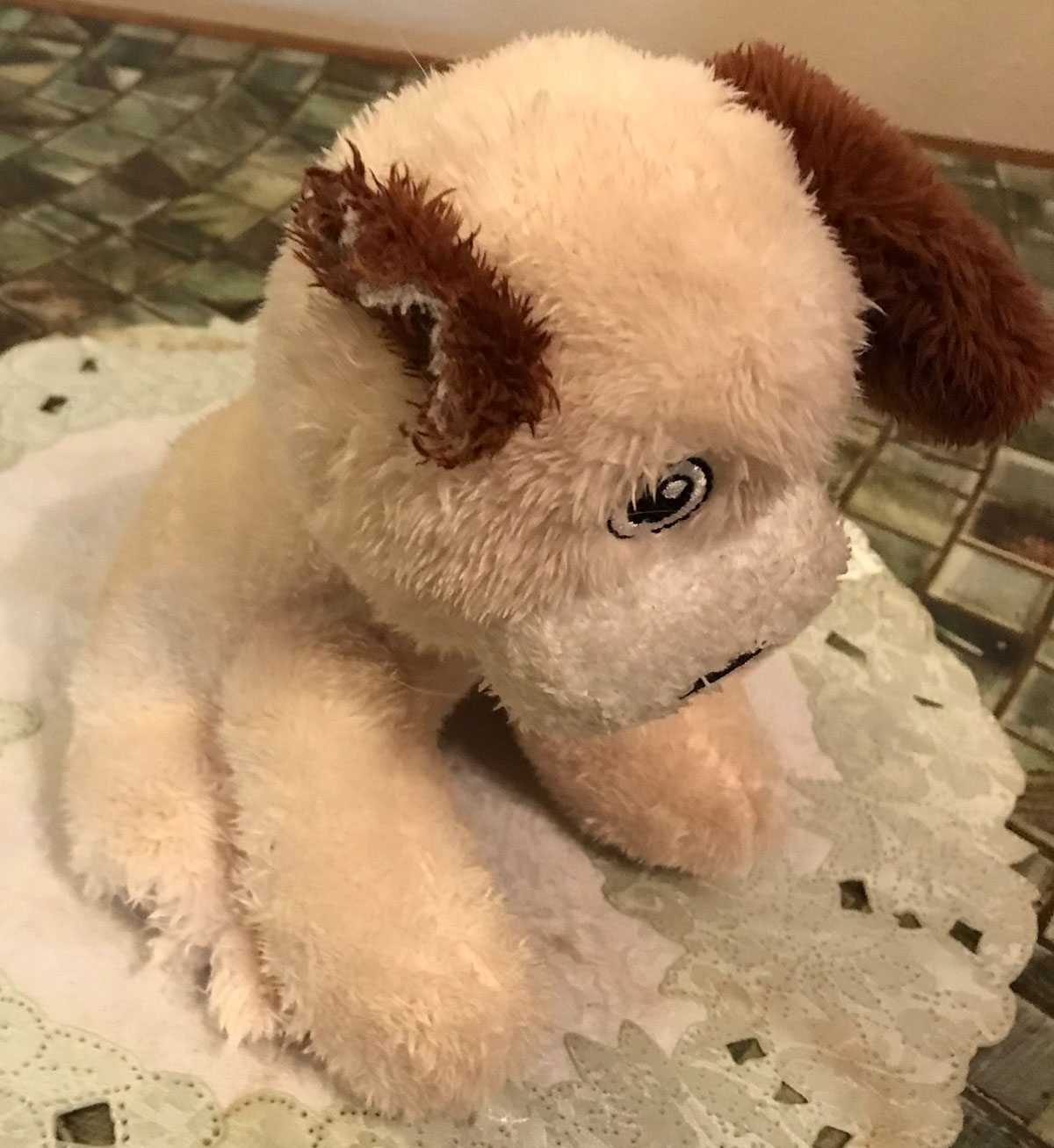 We also bought her a soft stuffed animal the day we adopted her. She loves it but began chewing on it...first we found the tail chewed off, then an ear, then this morning my husband found a leg was chewed off and the stuffing was all over. She won't get it back now because it is unsafe. We hope to find her a more sturdy stuffed animal soon.
How about you? Do you have a pet that you love? What stories do you share about them? One of our favorite stories is from when our children were younger. At the time we had a dog named Paige. My husband had gone out before church to pick up donuts. They were on the counter in the donut box ready for when we got home after church. But, when we got home, we found a note from our daughter next to the donut box. "I did not eat these donuts! Paige did!"
I'm glad God created our wonderful world and all the animals, but I'm especially thankful that he created pets. Enjoy them!

Radio Programs, Podcast Topics, and Guests
with host, Kay L. Meyer, founder & president of Family Shield Ministries
Four Keys of Faith Formation—a Bible Study & Placemat
I recently came across a program I did with Dr. Dick Hardel entitled "Grandparents Witnessing to Grandchildren." During the program we talked about the "Four Keys of Faith Formation." Here is the program.
Dick offered listeners a Bible study that is also a placemat that grandparents can use with their grandchildren. Download it here.
Thrivent Choice Dollars Support Family Shield Ministries
If you are a Thrivent Financial member you can designate your Thrivent Choice Dollars to support Family Shield Ministries.
Go to www.thrivent.com/thriventchoose or call Thrivent at 1-800-847-4836 and an employee will help you. All Thrivent Choice Dollars support the FSM outreach services. Thank you.
PLEASE SHARE OUR EMAIL NEWSLETTER WITH A FRIEND OR YOUR CONGREGATION