I was coaching a client a few years ago who stated that since his divorce and job loss he felt like he was walking through fire. He expressed feeling fearful of an uncertain future and the compounding of the ever-present emotions of anger, guilt, and sadness. His situation was indeed painful. Typically, when we hear the expression, "through the fire" we think of perilous circumstances, don't we? We can feel grateful that we are not the ones experiencing such difficulty. Originally, the phrase "go through fire (or water)," referred to the painful medieval method of trial by ordeal, which could command the terrifying forcing of an accused individual to carry or walk on red-hot iron, to dip their hand into boiling water, or to throw themself into a body of freezing water. If the accused survived the ordeal with little injury, they were proclaimed not guilty.
Scripture proclaims, "When you pass through the waters, I will be with you; and when you pass through the rivers, they will not sweep over you. When you walk through the fire, you will not be burned; the flames will not set you ablaze." Isaiah 43:2 NIV
There is a lot to focus on in this verse. First, it says "when you pass".  It does not say "if you pass".  We will inevitably have troubles on this side of heaven no matter how faithful we are. We live in a sinful world and will experience various degrees of fire on personal, professional, social, and familial levels. We will cry. We will hurt and we will struggle. I want you to know that we will build resilience, character, and integrity when we appropriately struggle. Oddly, we do not experience such meaningful growth during periods of tranquility and peace. Presently, you may be experiencing fire or water moments due to COVID-associated changes which have affected how you fulfill your role as parent, provider, leader, care-giver, and friend. Know that the fire and water can prepare you to be the person God wants you to be. As your cry your tears, as your heart aches, as you struggle to sleep, God is there with you. Remember, even a seed is buried into the ground and flooded with water before it blooms. Consider this: Fire kills diseases and insects that prey on trees and the vegetation that is burned by fire provides a rich source of nutrients that nourishes remaining trees. The fire that we experience during struggle can burn away our harmful attributes and strengthen our ability to cope, manage, and rise to face the challenges before us when we lean into our Lord and His promises and remember that we each have a purpose to fulfill. Shadrach, Meshach, and Abednego endured the fiery furnace even as the strongest army escorts were consumed. A fourth image was seen walking with them through the flames. You too, will walk through the fire and come out better, strengthened, than ever before. You are not a pawn in a game of chess, you have choices. Pray that your purpose in life is in alignment with God's purpose in life for you. And remember, our God does not send us trials, but walks with us through them so we become better and stronger.
I will be focusing on these promises as I start a new weekly podcast "Thru the Fire" with my husband, Dr. Gregory Seltz this month. Please tune in and consider being an ember member. As we cut through the passions and clear the smoke of the cultural confusions in the world today and talk about God's love and solutions from a biblical, Christian worldview.
Till next week!
Copyright © 2020 Yvette Seltz, used by permission. Visit https://cccc-usa.com/new-index  to learn more.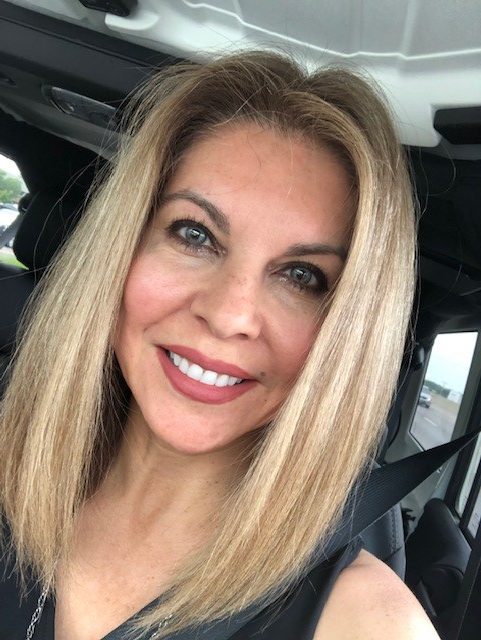 Dr. Marie Yvette Hernández-Seltz is the director of Candescent Counseling, Consulting & Coaching. She holds a PhD in Clinical Psychology and an MS in Industrial/Organizational Psychology. She has spent the past 15 years studying self-esteem, self-confidence, responsibility, and the effects of environment and culture on the individual.