God Loves Our Prodigals More!
By Kevin and Laura Arndt

The word prodigal is a description of the son's extravagant and lavish lifestyle described in the parable found in Luke 15. In the church, we have come to use the term to describe someone we consider as having fallen away from the true Christian faith or having chosen a worldly life or lifestyle apart from God and his desires for them. Whether it be a brother, a sister, a child, or someone else, nearly every family has a prodigal. As Christians, we want to be sure that all the people we love have a saving faith and will be in heaven, and cannot fathom not making sure of that ourselves, especially if we are parents. Knowing someone we love no longer believes the truth of God's Word can leave us feeling heartbroken and helpless.
John and Susan knew from the day they got married that they would raise their children in the church. They got up every Sunday and the whole family worshiped together. All the children went to Sunday School and as they grew, they were confirmed in their faith and participated in youth group activities. Everything seemed to be going as expected as each child headed off to college in their time and began their own careers and lives. Then it happened. Their 27-year-old daughter came home for a visit and, after being reminded of worship the following morning, unexpectedly said, "I'll go, but I'm not sure I believe that anymore." John and Susan were shocked. How did this happen? They sent her to college, and this is what she learned. She went to church with her parents but explained to them later that if there was a God, she didn't think He cared much. Just look at all the bad things that happen in the world. What kind of God is that? This is a common thought with prodigal children.
When They Say They No Longer Believe
A parent can do everything they think is right as they raise their children. They can worship regularly, model a Christian life, and pray for their children. They can rely on the Proverb (22:6), "Train up a child in the way he should go; even when he is old, he will not depart from it." Then something unexpectedly goes terribly wrong. The problem is that the proverb doesn't say anything about the time between when children are young and old, are participating in a world that constantly talks about a God that doesn't care, and being a Christian isn't popular. It doesn't say there may be times when a child has questions or doubts or when what they've been taught doesn't make sense to them. People can be challenged in their faith in a few different ways.
Someone totally turns their back on God. They say they are now atheists and don't believe God exists but talk about God as if He is a friend who has done them wrong. How can you be angry with someone you don't believe in? They are not true atheists. There is hope.
Someone says they believe God exists, but don't want anything to do with organized religion. They've had a bad experience with a pastor, church leader(s), or a member of the congregation. People grow up hearing about the love of God, his infinite mercy and grace, but have not been shown it in the church; they want no part of it. There is hope.
Someone commits a gross immoral sin and doesn't feel God can love them anymore. Someone who has grown up Christian and knows what pleases and displeases God may feel guilt over a bad choice or choices and believe that there's no way that God can still love them, they unconsciously and often consciously push Him away. There is hope.
These are all different types of prodigals. Sometimes adult children who are newly out in the world, taking in all the lies the devil and the world throw at them, have doubt. Sometimes something happens in someone's life, and they are angry with God and blame him, turning their back on him. Sometimes people have bad experiences with religion, religion in a man-made church, and the sinful people in that church. There is every chance that these people haven't truly lost their faith but are going through a trial or what some call a crisis of faith. There's a misunderstanding of who God is, his motives, character, and humanity's place in his creation.
What Do We Do?
No matter how hard we try as parents, we cannot have faith for our children, we cannot give it or grow it, and we cannot talk them into it. We can listen and ask that God give us the words and tools to share when they need them, and have faith, patience, and trust that God has not forgotten them. There are usually a few ways we handle these situations:
We are so afraid to push them away that we ignore the situation, hoping and praying that God will intervene when we think He should.
We bring it up with our prodigal every chance we get, trying to convince them that they should believe.
We attack their thoughts, disregard their feelings, or use fear to convince them that God is good, and they should have faith.
Typically, we respond to what they've said out of fear that they have truly lost their faith. The truth is that in our fear, we do not remember the truth about people and our steadfast God. Some better, but perhaps not easier, options are to:
Adults and adult children are free to make their own choices or mistakes regarding faith and life. We also know they will suffer the consequences of those choices. It may be difficult to watch them go through this, but God uses these experiences to bring people closer to Him if they let Him. Trust Him more.
Do not tell them what to think or believe. Parents, especially dads, want to fix things. It's in their nature to try and talk or reason their kids back into faith. Keep the discussion simple and don't pressure them. Ask questions to find out where they're coming from. Encourage them to stay in Scripture and continue to talk to God. Be available to answer questions they may have and provide (but don't inundate) them with thoughtful resources such as a pastor, another believer, books, podcasts, etc. that can answer their questions.
Understand and perhaps agree with their experience with the church. The church is broken because the world is broken and all the people in it are broken. That's why we need to remember that the building or religious organization we are a part of is not the true church. It's a phony knock-off of the true church. Many of the things they reject about the church, we would reject too, but as we age, we recognize that the true church is built on the rock of Christ and the powers of hell shall not overcome it (Matthew 16:18). We get less caught up in the drama.
Only God knows the whole story. Only God truly knows them. We may also willfully ignore some of their story out of fear and they may hide it from us intentionally. Have short, simple discussions that show them the true God or the true church, and then let it go. Don't push. Let them think about it. Also, don't make the discussions pointed. Appeal to something you know is in their heart that's not directly related to the issue the way Nathan spoke to King David about his sins regarding Bathsheba and Uriah (2 Samuel 12).
Remind them of God's forgiveness. We all make foolish choices at some point in our lives. If you get the idea that your prodigal has done something they think you or God would be ashamed of, it's because they are ashamed and don't want to admit it. It's a lot easier to listen to the world that says anything you do is okay than to hear God tell you that it's not. They need to be reminded that all sin is equal in God's eyes and hear that there is no sin too great for God to forgive. None. If we go to Him and repent, He forgives and forgets.
Allow them to have a different view than you and comment positively on it. For example, today, if a child has compassion for someone who is LGBTQ, they are having compassion like Jesus does. Trying to convince them that the behavior is a sin will push them away. If you go after the LGBTQ issue, they will most likely double down. Wait for the Spirit to convict them on that issue. He will be far more effective than you and it won't ruin your relationship. Trust the Spirit to do the Spirit's job.
Remember that the 20s are still formative years. The brain isn't fully developed until the mid-20s and young adults are still looking for their place in a world that is contrary to the way they were brought up. Also, they may not yet be able to anticipate the long-term consequences of some of their choices as they are hidden around the corners. God allows these trials for reasons that we cannot see or understand, but that He will use to bring change in God's time if they allow it. He sees around EVERY corner. Trust God to be God.
Perhaps the most important thing anyone can do for a prodigal is to pray. Plead for God to intercede, remembering that everything happens in His time. Trust that God is truly working behind the scenes to bring everyone to repentance. Also, pray for yourself to trust God more in this situation. Your prodigal may have moved away from God, but He has not moved away from them.
Watching a prodigal go through their trial or crisis of faith can be a very painful experience, but we must always remember and trust that God wants them back even more than we do, and He is constantly working behind the scenes to bring them to a place where they will repent and turn back to Him. We need to trust Him both for them and ourselves. Also, we should thank Him because we know He loves our prodigals more than we do, has greater wisdom, and WANTS to save them. He is doing everything divinely possible to make that happen.
Always remember… only God knew when and how the prodigal son would return, but he did return. "Your brother was dead, and is alive; he was lost, and is found." Luke 15:32b The Father never gives up on our prodigals.
Family Shield Ministries, Inc.
7045 Parkwood Street
St. Louis, MO  63116-2112
www.familyshieldministries.org
To learn more about our ministry to Prodigal Parents go to:
https://familyshieldministries.com/faith-family-reunion/
Radio Programs, Podcast Topics, and Guests
with host, Kay L. Meyer, founder & president of Family Shield Ministries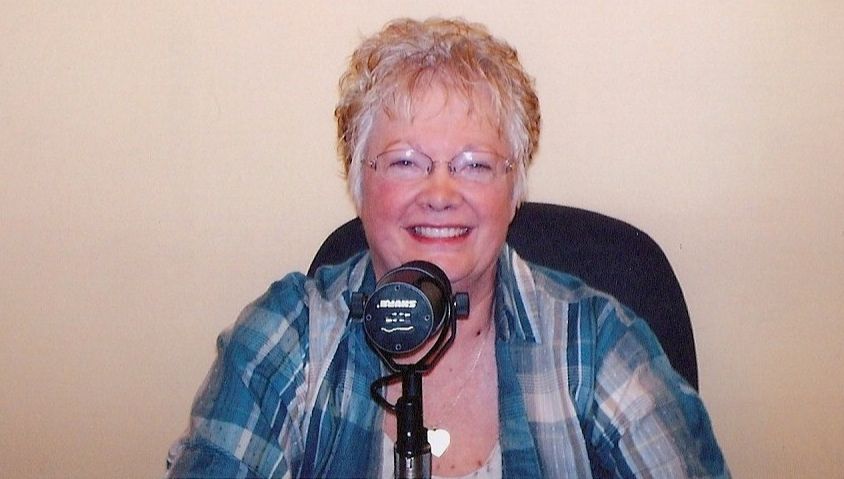 Go First into the Home
September 5-10
with Kay Meyer
Discipling Our Children: The Partnership Between Parents and Their Congregation
Sept. 11-18
Guest: Rev. Brian Weaver & Rev. Chris Kennedy
The Museum of the Bible
September 19-25
Guest: Dr. Jeffrey Kloha
Host: Rev. Mark Femmel, a Board member of Family Shield Ministries
5 Traits of a Healthy Family 
Guest: Dr. Gary Chapman
September 26-October 2
Host: Kay Meyer
Witnessing Basics
October 3-9
with Kay Meyer
Dealing with Conflict in Marriage
October 9-16
Guest: Marty Lindvedt
Getting Acquainted with Our Neighbors
October 17-23
Guest: Rev. Michael Eckelkamp
UPCOMING PROGRAMS
Extra Nos-Discovering Grace Outside Myself
Guests: Flame
Hosts: Rev. David Jander and Kay Meyer
The Reformation
Guest to be announced.
Family Shield Depends Upon Your Support, Generosity, and Sacrifice

Family Shield Ministries is self-supporting and self-governing. We depend upon your support, generosity, and sacrifice to allow us to share the gospel with those who do not know Christ and equip Christians to serve and witness. Please pray for us, mail a donation or give a one-time gift or a monthly gift at www.familyshieldministries.org. Thank you!
"Give as freely as you have received." (Matthew 10:8)
PLEASE SHARE OUR EMAIL NEWSLETTER WITH A FRIEND, WITH YOUR CONGREGATION OR SCHOOL!