Educational Programs
Bible studies and educational programs designed by Key Meyer
Kay Meyer designs all her own Bible studies and educational programs. They are between one-half hour to six-hours in length. Information about other Family Shield speakers are available under the Speaker's Bureau.  To schedule a program call 314.772.6070 or e-mail witnesstofamily@gmail.com.
Family Life & Parenting
Nurturing Children within the Home
Dealing with Fear and Anger
Families: Yesterday, Today, and Tomorrow
Prepare & Protect Children in a High Tech World
Developing a Family Resource Congregation
Fun Family Devotions
Teaching Your Children Christian Values
Healthy Families Laugh Together
God Loves Life: Physical, Eternal, and Abundant Life
Families-Use God's Shield
Biblical Reconciliation
Spiritual Growth and Learning to Witness
Witnessing–A Lifestyle
Home Bible Study Training
Relying Upon God's Power to Witness
Improving Your Congregational Outreach Ministry
Witnessing to Jehovah's Witnesses
Cults and Today's Families
Show Me the Way
Are You a Mary or a Martha?
Women of the Bible-Women of Today
Improving Your Prayer Life
Teaching Children to Pray
Making the Most of Brief Encounters
Use God's Weapons in the Spiritual Warfare
Share the Light with Today's Families
Sharing Christ with Hurting People
About the Presenter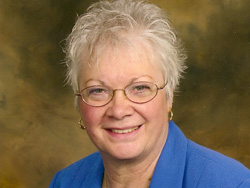 Kay L. Meyer is a wife, mother, and grandma of three, the founder and president of Family Shield Ministries, host of Family Shield, and has over 35 years of evangelism, spiritual growth, and family ministry experience. Meyer is the author of  books, articles, and devotions including: Witnessing–A Lifestyle (Family Shield, 2008), Family Ministry Basics–Celebrations and Milestones (CPH, 2006), Life in the Sandwich Generation (CPH, 1994), Teaching Your Children Christian Values (CPH, 1995), Mission Field on Our Doorstep: Jehovah's Witnesses (Family Shield, 2004) and several secular children's books. She is a popular author,  speaker and consultant on Christian family life, prayer, spiritual growth, and learning to witness. She also serves on the Board of Directors of Lutheran Hour Ministries and The Missouri District LCMS. To schedule a Family Shield workshop or speaking engagement contact witnesstofamily@gmail.com.