Are you watching as your family spins out of control? Are you pulled in so many directions that you aren't doing anything well? We live in an era when children often know more about their electronic devices than their own family history, parents invest more time in the carpool line than at the dinner table, and marriages teeter on the cliff of neglect. Reclaiming Home offers families creative, life-changing solutions to these modern day dilemmas. Learn how to throw small ...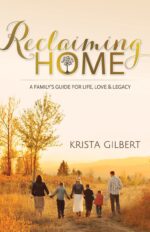 Do you wonder what happens when you die? If so, you'll love these short, inspirational explanations of the Bible's most encouraging teachings about heaven. Trusted Bible teacher Ron Rhodes combines his rock-solid scriptural insight with illustrations from leaders throughout church history. Each chapter is short enough to read in one sitting and zeroes in on a single encouraging truth. You will quickly find your fears and doubts replaced with confidence in these truths: Death is a transition into a wonderful ...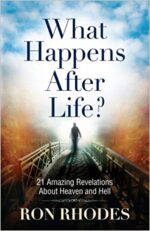 Does God hate me for getting a divorce? A survival guide for Christians who are navigating the minefield of divorce. Author Donna Pyle has been through it. She knows what it s like, dealing with the anger, struggling with the idea of forgiveness. From a firm biblical standpoint, she gives clear steps on how to deal with the trauma and grief, helping readers understand that though they are wounded, they are not defeated. Includes questions for reflection, prayer outlines, and ...